Career Transition for Executive Job Hunters & Individuals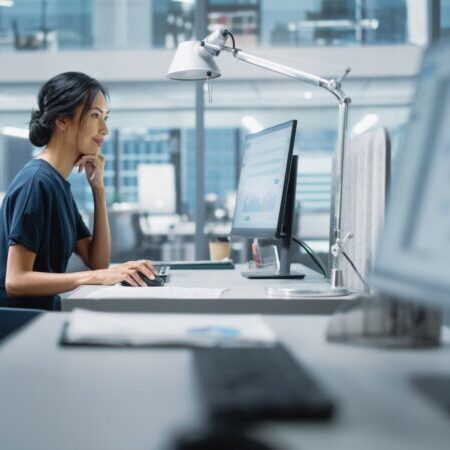 You have updated and completed your new CV, you are up on LinkedIn with a great Profile, but are not getting invited to Interviews; so, how do you get out there and get known and secure Interviews?
Our aim, objective and outcome is to help you:
Work with Recruitment Agencies
Develop an 'Everyone You Know' (EYK) List
Use LinkedIn
Develop an 'Every Potential Employer' (EPE) List
Read Print Media Daily / Weekly Publications
Use The Internet Job Sites
Join Clubs / Organisations
Work with Recruitment Agencies;

Search for, research and identify Recruitment Agencies who specialise in placing candidates in your area of expertise and who help / work with employers around the area you want to work in
Speak to senior people and gather more information on how they operate, who their clients are and how they will actually help / treat you and your CV
From all your research, choose no more than 3-5 Recruitment Agencies to work with and build a sincere relationship with them
Develop an 'Everyone You Know' (EYK) List;

Starting with family, relations, friends, current / past work colleagues, social acquaintances, hobby / interest acquaintances, past bosses / managers, neighbours – write down everyone you know, making no judgement of who they are, what they do, how they can help you (just yet)
When the list is exhausted, use a highlighter to highlight the people who you respect and who you feel could help you in your job hunting campaign (you could have a 100 or more on your list, but only 10 are highlighted for different reasons i.e., we don't get on, they are too close to me, they would not be confidential, they do not know many people, they are difficult to speak to
For the highlighted people on the list, contact them and arrange to meet them (preferably In-person), choose an appropriate meeting place, bring two copies of your CV, pay for the beverages, ask them questions like, 'If they were you what would they do?' and / or 'Who do they know that could help you?'. Never ask them for a job; if they have one for you, they will let you know. YOU DO NOT KNOW WHO THEY KNOW, UNTIL YOU ASK THEM
Use LinkedIn;

Update your LinkedIn Profile
Set up Job Alerts for Job Titles that you are interested in
Start connecting with people; from your area of expertise and people from your EYK List
Develop an 'Every Potential Employer' (EPE) List;

Who are the employers that you want to work for and with
List who they are and identify a key contact (preferably the Director / Manager) of the department / area that you want to work
Write to them, link with the on LinkedIn and / or contact them (you need to reach out to them and start a conversation in some way); only these people really know their current / future headcount requirements
Read Print Media Daily / Weekly Publications;

Even in this brand new world of technology and digital, there are still organisations advertising in newspaper and magazines
Find out which publications have a good Job & Business section
Read the job advertisements carefully and for ones that do not have your preferred Job Title, consider is the employer of interest, as they may have jobs of your expertise and are not advertising for them just yet; also, read the business articles to find what is going in the world of business i.e., who is expanding, who has been recognised with awards, who has received financial support / grants?
Use The Internet Job Sites;

Every job is almost always advertised On-line on irishjobs.ie, www.indeed.com, www.jobs.ie to name but a few
When you find a job that you are interested in, before sending them your CV, contact them by telephone, because the job could be filled, the job could be on hold or it could be a fake job advertisement
Tailor your Cover Letter and CV for each job that you apply for
Join Clubs / Organisations;

Join professional bodies / organisations that represent your job field / area of expertise
Consider joining local volunteer group and clubs
Join local sports clubs / activity clubs and build up relationships, friendships, contacts
Duration
Duration ranges from 1.5 hours – 2 hours (can be tailored around your preferred design and duration)
Please Contact us for a tailored Proposal