Test and assess your candidates to ensure that they are the right fit for your organisation and promote with confidence
Leadership Development for Organisations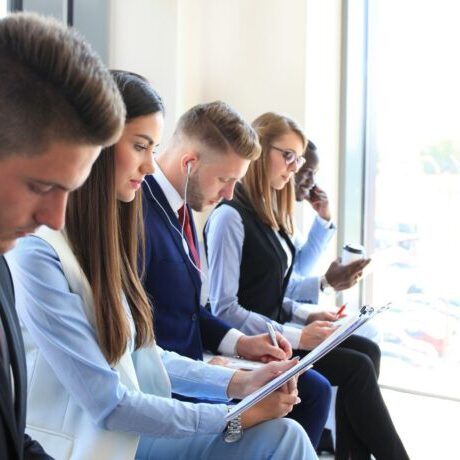 Psychometric Testing & Assessment
What is Psychometric Testing & Assessment
Psychometric testing is supports organisations in the recruitment and selection process, and indeed promotion decisions of key employees, paramount and important decisions in your business. Reading CV's and Application Forms, and carrying out Interviews, sometimes is not enough and may not tell you if the candidate will 'fit' into your organisation's culture, will they get on with other employees, will they interact positively with your team(s) and will they be the right person for the job. This is where Psychometric Testing & Assessment plays such an important role in e the play a critical role in your recruitment, selection and promotion processes.
Why you should use Psychometric Testing & Assessment
Psychometric Testing & Assessment brings a unique level of professionalism to your recruitment, selection and promotion processes. Psychometric Testing & Assessment follows clearly-defined, measurable and well-established processes, where further Interview questions can be asked of candidates from areas of concern that have showed up in the Report (results) of the Psychometric Test. Validated and respected psychometric tests from the industry are used to help you chose the right candidates for Interview and recruitment, so as to hire / promote the best candidate for the role. We want and would like to build relationships of longevity with you, beginning by meeting with you and understanding your recruitment, selection and promotional needs, from which we choose the right and correct Psychometric Testing & Assessment battery for you.
Benefits of using Psychometric Testing & Assessments
Reliable and objective means of establishing information about candidates as part of a recruitment & selection process
Compare results to other candidates
Significant support in helping you in validating the hiring of the right candidate / promoting the right employee
Candidates are allowed demonstrate why they should be hired / promoted
Your organisation is seen as a professional organisation, who treats your future employees / existing employees with respect and caring attitude
What can Psychometric Testing and Assessment be used for
Recruitment & Selection of the right people
Career Coaching and Mentoring
Job Change / Career Change Planning
Performance Appraisal
Teambuilding
Counselling and Personal Development
Promotion of the right employees
Identifying untapped talents, skills and competencies
Manage succession planning
Talent Fusion are qualified Occupational Testers and Assessors and can administer, deliver, score and report on most types of Psychometric Tests and Assessments.
Talent Fusion is Certified by the British Psychological Society (BPS).
Price